When it comes to business, our goal is to provide all of our customers the best solutions possible using the most modern technology available.
From connecting your business with voice and web services, to repairing broken laptops and smartphones, spark services specializes in improving the technology that enhances you and/or your business.
We service customers everywhere! See where in this map!
We are a Computer, Voice, & Web Company
Our team works hard to providing you with the very best in it, networking, web design, and computer related services, with a focus on dependability, customer service, honesty, and trust.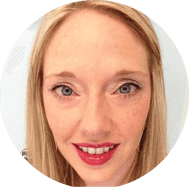 Kristen Allen
Social Media Guru
Kristen is the wife of Robert Allen and manages all our social media accounts. So, if you see a cool article that we posted online it is more than likely Kristen that did it!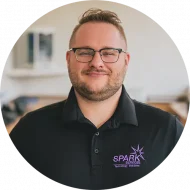 Bryar Bush
CIO
Bryar is responsible for both simple and complex repairs, quality oversight, configuration management for both server and customer equipment, and is our "go-to" guy!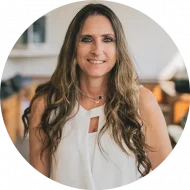 Joann Mocha
CFO
When you call into our office you will likely hear Joann Mocha answering the phone. She is the Office Manager of SPARK Services and we simply could not live without her! She keeps the paperwork organized and all us "guys" on the same page.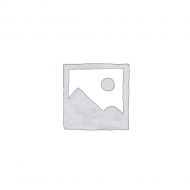 Position Open Apply Today!
Structured Cabling Technician/Rural Internet Sales & Technician
Mike is our certified structured cabling technician and is the Master of the Purple Cable. Mike also performs general computer repairs.
Jonathan Sexton
Web Designer
Jonathan is our in-house web designer and HTML guru. He does fantastic work and although we only have him part time he does the work of a full time person!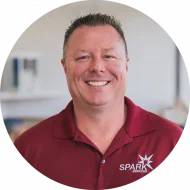 Robert E. Allen Jr.
CEO-Owner
Founder, Owner, Leader, Head guy in charge. Whatever you want to call Robert will do as you never know what you will find him doing. From working on a multi-million dollar network infrastructure to sweeping the floor, he does it all!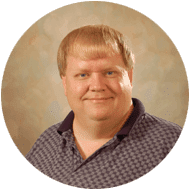 Eric Conklin
Florida Territory Manager
A 31-year Public Safety veteran, Eric manages our Florida office. From his extensive experience with E911 systems to PBX integration to all sorts of radio systems, Eric's technical expertise & strong customer service ethos are a natural fit for the SPARK team.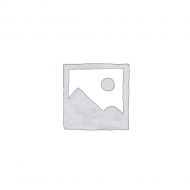 Position Open Apply Today!
3CX Engineer & PC Technician
Computer Technician/Telephone Support and all around programming ninja!  Eli "Captain Red Beard" Cobler is one of our staff members but comes from a background of programming, Smart Phone, and PC repair.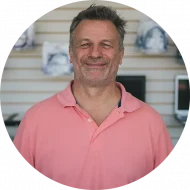 Mark Laskowski
New York Territory Manager
Mark Laskowski brings a wealth of experience in technical design, support and sales and supports residential and local businesses. He has over 20 years of working experience in Information Technology. Mark's background experience includes a bachelor's degree in electrical engineering from West Virginia University and a master's degree in electrical engineering from Syracuse University. His
earlier work experience covered antenna design and microwave component design for radar systems.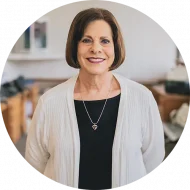 Sheryl McCoy
National Sales Director
Sheryl is in charge of all sales across the United States.  She has an extensive background in IP Telephony and fiber optic network sales and installation.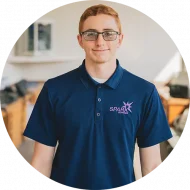 Tyler Hill
Bench Work Computer Tech
Tyler comes to us after completing his training at ICTC.  He enjoys the challenges that bench work gives him. If you drop off a computer at our shop for repair Tyler will likely be the person to fix it.
Colin Conway
Georgia Territory Manager
Matt Fore
Southern Territory Manager
Matthew is responsible for finding Solutions that just simply work for businesses. He has a burning passion for Technology and how it can help build a more profitable business and bottom line.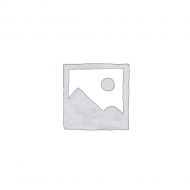 Position Open Apply Today
Regional Manager – Tulsa Market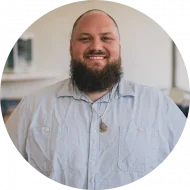 Nick Parson
Cell Phone Repair Specialist
Headquartered in Muskogee Oklahoma, SPARK Services was founded in July 2014 by Robert E Allen Jr. and his wife Kristen B Allen.
SPARK Services has come a long way from its beginnings in a small basement in South Point, Ohio. When Robert first started out, his passion for learning and working with computers and servers, drove him to quit his day job as a lab technician for a large chemical company, and gave him the impetus to turn hard work and inspiration into to a booming and successful business.
We now serve customers all over the United States, but are thrilled and proud to be part of the eastern Oklahoma community. 
Our Values
SPARK Services was founded on a clear principle.
We want to bring affordable, first-rate IT services to our customers, so their businesses can become more efficient, more productive and more successful. Since we started, we have expanded to offer a full suite of services to benefit our customers by reducing their costs and improving the quality of service they receive.
In it for the Long Term
We see a lot of new customers who have been misled by less professional companies or individuals who are keen to make a quick, short-term sale. Our industry is one where it is easy for unscrupulous companies to abuse their position of trust in the interests of a quick profit. We don't work that way.
Our business is built on long-term relationships with our customers. That's the only way we get to understand their business processes from end-to-end, and it's based on that level of understanding that we can make suitable recommendations to our customers, which always have their interests and needs at heart.
Built by our customers
Since we started in 1997, we've (rather lazily) never undertaken any significant marketing activity to grow our business. That's because our customers have supported us over the years by continually referring new customers to us. We're almost entirely built on word-of-mouth and recommendation. It takes a level of trust and recognition for someone to make a valued referral, and we are thankful to our existing customers for this support.
We Play Fair
We're not interested in ripping people off!
As part of our long-term strategy, we're more interested in looking after our customers and keeping them happy. We never over-charge, and we always deliver value for money. We have a number of customers who we first met in 1997 when they were new or nearly-new start-ups with a single computer. The same customers are still with us, although their needs have changed as their businesses have grown, and whilst many suppliers or partners in their businesses have come and gone, they still consider SPARK Services their first choice for their IT requirements.