Welcome to SPARK Services Florida
Your 3CX VoIP PBX and Internet technology resource.
SPARK Services is located at 1980 N. Atlantic Avenue, Suite 328, Cocoa Beach, FL 32931  (in the Cape Royal Business Center). 
We support all of East Central Florida from this office including the Metro Orlando area and the Space Coast. If you are located in Brevard, Volusia, Seminole, Orange, Osceola, or Indian River Counties we can provide direct service to your location.
SPARK Services is proud to be a Titanium Partner representing 3CX, the nation's premier VoIP PBX solution providing office business communications including PBX telephony, live chat, video conferencing, and both Android and iOS Smartphone apps to take your business with you ON THE GO, without limits!
Save over 50% with a VoIP-Enabled Business Phone System by 3CX
SPARK Services has been providing businesses with VoIP business phone systems and service since 2014. We've cross-compared and analyzed multiple VoIP systems that are currently available on the market, and have selected 3CX VoIP systems to provide our customers with the best rates and highest reliability.
SPARK Services is a 3CX Certified Platinum Partner and the largest 3CX partner by volume in the United States (as of mid-2016).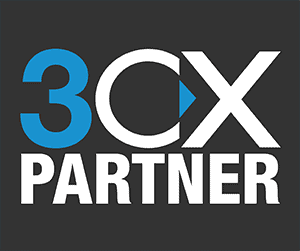 Affordable & Scalable
3CX makes integration scalable to your business. Pricing is based on simultaneous calls and not on the number of extensions, while the web-based management console can run in any modern browser or Mac or PC desktop clients.

Ease of Setup & Administration
Transfer calls, manage contacts, and configure admin settings using 3CX's user-friendly dashboard. 3CX is entirely software based, so firmware and software updates can be made without the need for an IT background or specialist.

CRM Compatibility
You can easily integrate caller ID and call journaling of inbound and outbound calls with your 3CX system including favorite CRM applications such as SalesForce and Office 365.
Save over 50% with a VoIP-Enabled Business Phone System by 3CX
SPARK Services is a certified service provider and partner of 3CX, a software-based PBX that works with popular IP Phones, SIP trunks and Gateways.
If you are interested in saving 50% or more off your current business phone bill, or want to learn more about how SPARK Services can improve your bottom line, take the first step now and contact our team today.