High Speed Internet Available Virtually Anywhere

We now offer our internet services on ALL major carrier networks!
New High Speed Internet From Spark Services
Is your home or workplace in an area with little to no internet?
You can now connect to the web in rural areas that lack traditional internet service providers.
The solution is high-speed internet using 4G/5G LTE cellular internet services.
Nationwide True Blue
Regular Price 109.99. End of Year Blowout Sale with locked in price.
No data caps. No speed caps*

Service renews every 30 days with our Automatic Billing service.
Nationwide Neon Pink
Regular Price 99.99. End of Year Blowout Sale with locked in price .
HD 1080p streaming


Service renews every 30 days with our Automatic Billing service.
Nationwide Deep Red
Highest Available Data Limits of 600GB

Fast speeds with no speed caps*

Service renews every 30 days with our Automatic Billing service.
High Speed 4G LTE Internet that Works Where You Work​
Stay connected to the web in areas you couldn't before!
With the growth and speed of 4G & 5G LTE networks nationwide, SPARK Services can now help homes and workplaces in rural areas connect to the web wirelessly.
Connect Wirelessly
Connect all your devices wirelessly to the LTE modem and stay connected.
Faster Than Satellite
Experience download speeds between 3 to 100 mbps (with burst up to 150 Mbps on the LTE Networks). No laggy or interrupted connections during poor weather conditions either.  Our average latency is around 41ms.
Quality Customer Support
Call our friendly US based support to receive quality customer service in a timely manner. 
How Rural 4G LTE Internet Works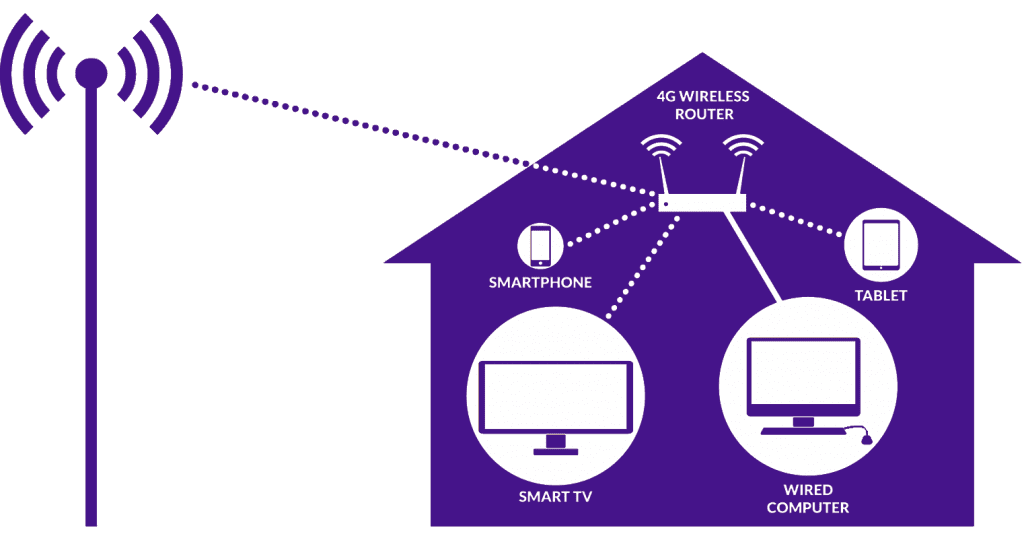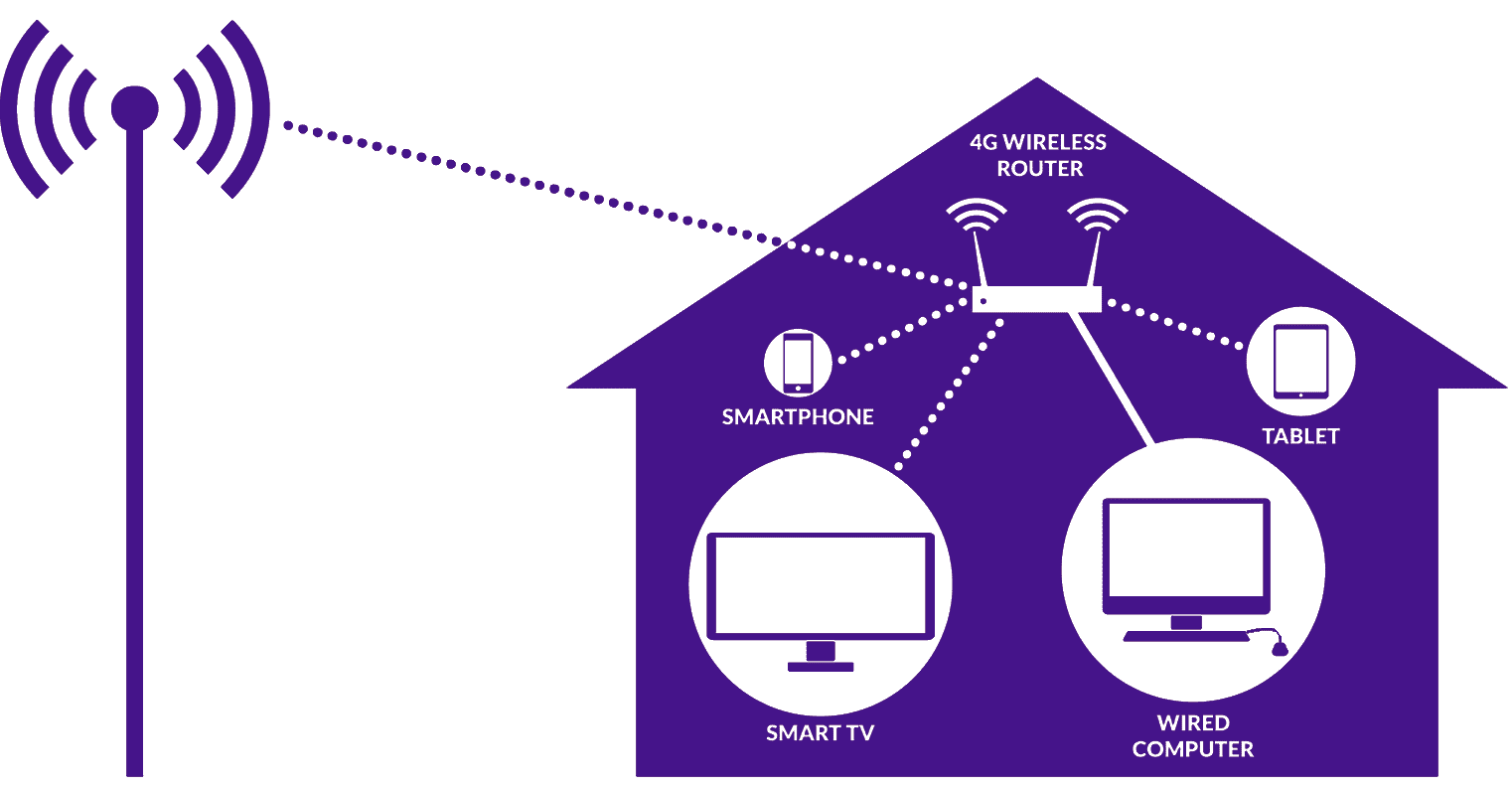 Similar to how today's smartphones receive data, SPARK Services High Speed Internet utilizes the 4G/5G LTE data connections sent from local area cellular towers to connect your home or business.
A single LTE modem/router can support up to 20 wireless devices at once; an optional antenna can be installed for even greater range. There's no need to install phone lines.
SPARK Internet Plans and Pricing
Everything you'll need to connect your home or business to the web:
1. High-Speed 4G LTE Internet Service plans starting at $99.99 Per Month
Speeds up to 100 Mbps*
Up to 75 Mbps download speeds depending on your location.  Average speeds are between 8 to 25Mbps
LTE Signal guaranteed or your money back!
Free standard email address upon request
No long-term commitments or contracts.  Cancel anytime you wish with only 30 days written notice. (e-mail notice only submit to:

[email protected]

)
UNLIMITED high speed data plans available!
More Info on "UNLIMITED" data below
Our "UNLIMITED" data does come with a few trade-offs that you must be aware of. We will call it the "fine print" that we are putting out there for you to see and understand before you make your purchase. In order to get this data rate we "downscale" all 4K content to 1080 as we have found 4K simply takes too much bandwidth. Please call us at 918-608-8888 to discuss these plans and pricing
CMS
Cloud Management System
$8.00/month 1st computer
$5.00/month additional computers
Web Filter
Safe Internet Browsing for your family or kids.
Microsoft Office 365
Includes Email, Outlook, Word, Excel, Access & Publisher.
$15.00/month install on up to 5 computers
Premium Email
LTE vs. 4G: what's the difference?
The difference between 4G and LTE is speed, and 4G is faster than LTE. The letters LTE stand for "Long-Term Evolution" and is a standard for wireless broadband communication for mobile devices and data terminals. In 2008, four years after LTE was launched, 4G (Fourth Generation) was introduced, replacing 3G technology. When 4G was launched, it upgraded connectivity, and accelerated internet connection speeds and hotspots for mobile phones. At the time, this was groundbreaking technology and the cellular networks had trouble catching up. In recent years, most of the 3G networks have been upgraded to 4G speeds.
Over the past 10 years, 4G LTE speeds have gotten exponentially better, but LTE covers all networks that are trying to meet 4G standards.
In cellular communications, 4G is the OG of internet speeds, and it can be about 10 times faster than third generation networks. The 4G data networks revolutionized the mobile industry and led the way for today's constant use of mobile devices that now act as full computers in the palm of your hand. These speeds also help with multimedia and gaming capabilities.
Oftentimes, yes. For the most part, your 4G or LTE data from your phone can be faster than your home WiFi. Common sense would tell you that your home computer should be faster than your phone, but that isn't the case anymore for 4G technology. Your home WiFi router depends on a broadband connection, but your phone connects to the nearest 4G tower.
Why do rural areas need 4G LTE?
Rural areas are wide stretches of open land with fewer homes or buildings than major cities or suburban areas. Most of these areas don't have the current infrastructure for broadband services and need a little extra help. Some residents in rural areas have struggled with or can't access broadband, and 4G LTE provides great service and excellent communication.
Is 4G considered high-speed internet?
High-speed internet is defined as an internet connection with at least 25 Mbps download speeds, and SPARK Services 4G LTE internet reaches those speeds. However, not all internet providers can reach those speeds.
Is 4G LTE rural internet good for gaming?
With SPARK's 4G LTE rural internet, gamers can now connect to the web in areas that lack traditional internet service providers. All of your devices are connected to an LTE modem router, wirelessly, and they stay connected all of the time. These services are faster than cable or satellite, giving gamers the speeds they need to stay focused on what they are doing.
Connect to the Internet In Areas You Couldn't Before
Place your internet order today!
Connect With Us To Get Connected