SPARK Enterprise
Data Protection Services
Run your own business? Don't let your customers' personal information go unprotected.
Store and back up your business files in a secured environment today.
SPARK Services is proud to offer our customers world-class data backup services for all of your business protection needs.
Why take chances on losing valuable or sensitive data to a fire, flood, tornado, or other such calamity?
We offer protection and peace of mind for a fraction of the cost of the services you hear about on the radio and TV.
Click to learn more about the benefits and security of backing up your systems: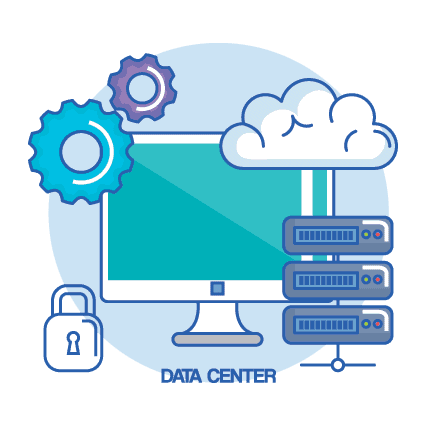 Why Should You Backup Your Information Securely?
Our backups are transacted via an AES 256-bit encrypted IP Internet connection from your computer to our secure data center. This ensures that your data always runs through a secure connection. Make sure that your data remains your data – no one else has access to it without your specific authorization.
Backup All Your Important Files
We can back up a variety of file types, including:
Images & Video (JPG, PNG, MP4, etc)
Microsoft Office (Word, Excel, PowerPoint, etc)
PDFs
Windows & MacOS
SPARK Services currently offers daily backups as part of our standard service, done at a time which is convenient for your business.
Daytime, overnight, whenever you want – you control the scheduling. We can either backup selected files/folders from your computer, or we can backup entire systems with our whole-drive imaging service *
Large scheduled backup jobs are available for multiple computers/drive arrays and are quoted per job, please contact us for more details.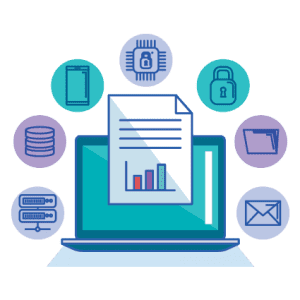 Price
So, how much does it cost?
Our standard backup fee is $ .20 per GB for single computer backups with one hard drive/SSD. We can quote larger system backups on request, please contact us for details and a customized price quote.
SPARK Services offers easy payment terms on either a monthly, quarterly, or annual basis. With no contracts required, you can always move services anytime you like.
Start backing up your system today
What Do I Need to Get Started?
To restore your data on demand, a simple telephone request or EMAIL from an authorized entity is all that's needed for an on-line restoration to your PC, another disaster recovery location, or wherever you tell us to send the data to. Emergencies can happen without warning and are almost always a "come-as-you-are" party. Restoration without a backup service can be difficult, time consuming, and you always run the risk of using old data if your local backup is not current.
About us
A little about our data center, SPARK Services backup hub is located in a state of the art enterprise data center that is rated to handle an EF-5 tornado. With totally mirrored, stand-alone servers, backup power from both UPS and generator sources, multiple carriers to utilize in the event of disruption of the primary carrier, great data transfer rates, and HIPAA compliancy to meet some of the toughest privacy and data protection standards around, SPARK Services IS your data protection provider of choice.
At SPARK Services, we offer you peace of mind for your valuable data at an affordable price point. Our experienced staff includes a former FEMA-trained Emergency Manager who can provide valuable insight on Business Continuity Services as they relate to your data & power protection needs.
Give us a call at (888) 223-1094 today for more information or to set up a demonstration.
* Whole-drive imaging requires purchase of a separate backup suite program, please contact us for details.