VoIP Phone Systems
VoIP technology is the technology of the future, even though it's been around for awhile. For years and years, telephone technology stayed constant with very little advancement, and the copper-wire landlines were the only option. Now, with technology moving at such a fast pace, phone calls can now be made through the internet rather than traditional phone lines.
What Are VoIP Phone Services?
VoIP is an acronym for Voice over Internet Protocol and is a technology that converts your voice into a digital signal. This allows you to make phone calls from a computer, a VoIP phone, or other data-driven devices. It's phone service delivered over the internet.
How Does VoIP work?
VoIP basically takes an analog phone signal and turns it into a digital signal. VoIP technology allows traditional telephone services to operate over computer networks using packet-switched protocols. Simply put, the packet-switched protocols put voice signals into packets and then send them to their destination. VoIP packets can be transmitted over any VoIP-compatible network.
What Affects the Call Quality of VoIP?
There are many factors that can affect the call quality of VoIP systems due to the nature of the delivery system through packets on the internet. The type of computer, routers, SIP phones, VoIP servers, and a quality high-speed internet are all major factors in call quality.
Do I Need a Special Phone For VoIP?
The answer was once "yes." Even though analog is quickly becoming a thing of the past, there is now a VoIP converter to allow analog phones to receive VoIP communication over the internet. However, using the correct supporting equipment is recommended to get the most out of VoIP systems. There are VoIP phones available that are specifically designed to make communication cheaper and easier, and they also come with a package of benefits.
VoIP is the alternative to traditional telephone systems and tremendously user-friendly which helps the smooth transition from traditional phones to VoIP phones. The ease of using a normal analog phone with VoIP is a perfect example of just how user-friendly VoIP can be.
Can I Send Texts Over VoIP?
Yes, a VoIP phone system can receive and send text messages, and now a traditional analog phone can, as well. The popularity of smartphones is obvious and ever-growing, and there are apps available for any and all calling and texting needs. Many people want a secondary phone number for privacy reasons or international travel, and most utilize VoIP-based phone services for these purposes. They use the secondary phone number for phone calls and text messages.
What Are the Benefits of VoIP?
Since VoIP uses packets to send information, more information can be sent over networks which allows benefits that aren't possible with old-fashioned landlines.
VoIP is the future of phone calls.
VoIP has been around for a while, but it's time to get on board with this technology. With the internet being so readily available and accessible, why not use it?
You can make phone calls from your computer or other data device without having to worry about paying for long-distance charges. And you don't have to be in front of your computer either! You can take your laptop anywhere and still make those important business calls.
Lower Cost:
Companies are always trying to find ways to save money, and paying less for an extensive and easy-to-use VoIP phone system makes good financial sense. Since the invention of the telephone, traditional phone companies charge by each minute of use, but VoIP systems charge monthly. VoIP even offers free long-distance calls for most of the United States and some international calls.
With old-fashioned phone lines, businesses can only install a limited number of phone lines, which can lead to larger phone bills, especially if your business makes a plethora of long-distance or international calls. Call centers are starting to switch to VoIP systems due to the low cost. With communication data being turned into data packets and sent over the network, multiple people can now communicate on one call, simplifying conference calls.
Do You Need VoIP Products for Your Home or Business?
Browse our online store now.
High-quality Sound:
VoIP phone systems have been constantly praised for excellent sound quality. The type of hardware, bandwidth, and frequencies can affect sound quality. When VoIP was first established, its call quality was spotty and some calls would terminate too early. That's not the case anymore. VoIP technology has improved substantially and poor call quality is now a thing of the past.
Advanced Features:
VoIP offers an unbelievable amount of features that traditional landlines can't offer. Whether it's security options or call forwarding, VoIP offers a bevy of features that can only make things easier and cost-effective at your home or office. There are basic and advanced call features.
Below is a list of VoIP features:
Call Forwarding
Call Routing
Caller ID
Call Recording
Emergency Number
Do Not Disturb (DND)
Queue
Ring Group
IVR
Music On Hold
Advanced Features:
Voice to Email
Conference Calls
Mobility Extension
Unified Communications
Auto Provisioning
Redundancy (fail over)
Time Conditions
Blacklist/Whitelist
Firewall
Easy to Install:
The installation and configuration of VoIP systems couldn't be easier. With old-fashioned telephones, phone lines had to be installed to the property where the phone resided, but VoIP allows calls without the installation of any phone lines. It's as simple as connecting an IP phone to the corporate network using Ethernet cables.
Remote-ready:
Businesses can now work remotely or on the road since VoIP systems don't need an actual landline. They can extend their communication systems to remote locations or employees that work outside of the office. As long as there is an internet connection available, they can take their office with them.
Call Anyone in the World:
Some businesses have decided to downsize, allowing their employees to work remotely. VoIP technology is portable, allowing users to connect from home offices, other countries, and mobile phones.
What Are the Downsides of VoIP?
When VoIP first started, there were complaints about dropped calls and poor call quality, but that has changed with the advancement of telephone technology. If there was a current downside or risk, it would be that a reliable network is required for better call quality, and the locations of emergency calls are harder to track.
The Future is Now
VoIP packets are able to transmit much more information over the network, which can only help businesses enhance their phone systems. VoIP systems have helped businesses unify their services in every aspect of communication, such as phone calls, faxes, voicemail, email, web conferences, and more. These packets can all be delivered by any means, including cell phones.
How Do VoIP and 3CX Work Together?
3CX is a software-based Private Branch Exchange (PBX), and VoIP is the phone system. 3CX is the best solution on the market where phone systems can be configured to suit the customer's individual or business needs. 3CX enables extensions to make calls through the public switched telephone network or a VoIP system.
The Bottom Line
VoIP systems allow large and small businesses and individuals to save money on their communication services, and long-distance and international calls are no problem. There are a tremendous amount of benefits with VoIP that lead to lower phone bills, increased accessibility, complete portability, scalability, advanced features, flexibility, multitasking, and more.
VoIP FAQs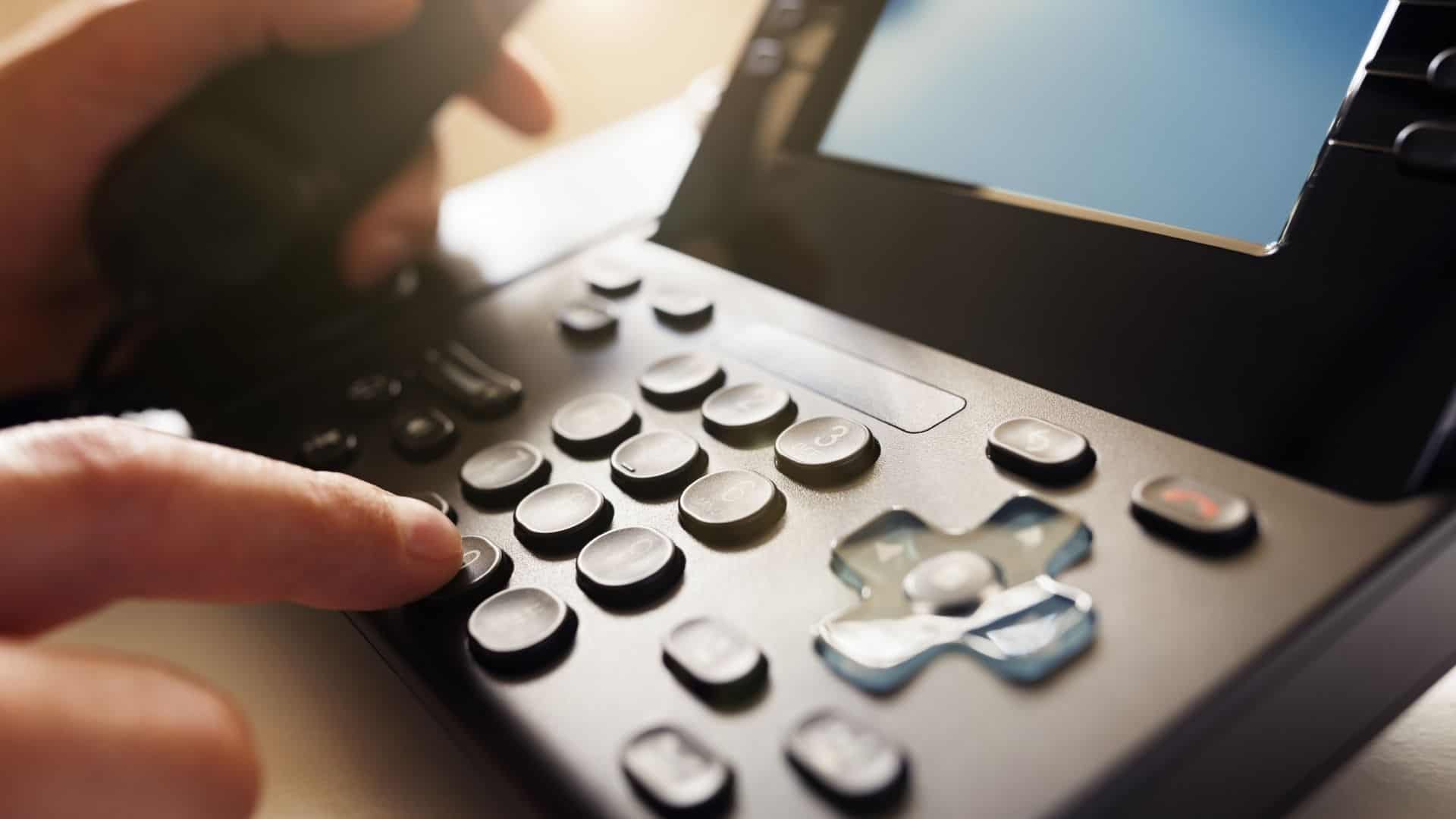 What is "The Cloud?"
In the past, when software was installed on a computer, that software could only be accessed from that computer. The cloud is a software system installed on a remote server and can be accessed from anywhere in the world. All you need in an internet connection.
What Are the Bandwidth Requirements For VoIP?
First and foremost, VoIP phone systems require a high-speed broadband connection. The broadband connection should be able to sustain 80Kbps, and more VoIP lines could mean more bandwidth is needed. You cannot use VoIP without the internet. VoIP phone calls are made over the Internet, rather than over analog phone lines. If your internet connection is interrupted, you cannot make VoIP calls.
Do I Need a Computer To Use VoIP?
No. You do not need a computer to use most VoIP systems. However, managing your VoIP account is much easier to do on a computer than a cell phone. A computer is needed if a softphone feature is used since your computer becomes the phone.
What is a Softphone?
Softphones are basically software-based phones. Softphones mirror desk phones by presenting a phone display on the computer, which comes with a phone dial pad and call-handling features.
Can I Keep My Existing Phone Number?
You won't need to get a new phone number when switching to a VoIP system. Most providers allow you to keep the same number when you switch to VoIP. You can have your original phone number ported over to your VoIP system.
What is a PBX phone system?
PBX stands for Private Branch Exchange — a private telephone network used within a company or organization. The users of the PBX phone system can communicate within their business or the outside world.
What is a SIP Calling?
SIP is an acronym for Session Initiation Protocol which is the process of transmitting voice calls over a SIP trunk or channel. SIP is often interchanged with VoIP calls, but SIP calling actually uses VoIP to move any analog call traffic over an internet connection.
How Does VoIP Voicemail to Email Work?
After a caller has left a voicemail message on your phone, that voicemail is converted to an audio file and delivered as an email attachment. The email often includes the time and date the voicemail was created and the phone number of the messenger.
Can I Take My Phone Number With Me When I Travel?
Absolutely. Anyone with a VoIP phone number can use that service when traveling as long as there is a high-speed internet connection available or a VoIP phone or mobile app. With these types of mediums, making a phone call is no different than if you called someone from your home or office. And you won't incur any additional charges.
How Secure Are VoIP Calls?
VoIP systems use encryption which makes the calls more secure, and instances of VoIP security breaches are very rare.
Can I Call Any Phone or Just Other VoIP Phones?
VoIP phones can call any number in the world, for the most part. With a VoIP system, you can even make three-way calls and conference calls with multiple people. Unfortunately, a few providers only allow "user to user" communications.
Do I Need a Provider For VoIP?
Even though you do not need a computer for phone-based VoIP services, you do need a broadband Internet connection, which comes from a provider.
Does VoIP Affect Internet Speed?
The most important part of VoIP high-quality systems is the internet connection. Visiting a website takes up far more bandwidth than a VoIP phone call. With a fast-moving internet connection, a VoIP system won't affect the speed of the connection.
Is VoIP Cheaper Than a Landline?
Even though landlines have been around for a hundred years, VoIP is significantly cheaper than a traditional phone. VoIP does not use the outdated technology of the past but uses the internet for communication. There are also numerous exciting features offered by VoIP that landlines just can't touch.
Is Voip Good For Gaming?
In the online gaming community, players often wear headsets with microphones to communicate with other players around the world. Reliable verbal communication is key for coordination during play. Most of the competitive games have their own text and voice services, but they are less reliable than VoIP systems. Interruptions in service can be detrimental to gaming, and VoIP is the best choice for reliable communication.