SPARK Services is pleased to offer other 3CX partners and customers the benefit of its years of technical experience with 3CX and our many years of general computer experience and hosting services management via our "PARTNER SUPPORT PROGRAM". Since our early days as a 3CX partner, SPARK Services has assisted other partners in solving complex 3CX issues regarding implementation and on-going operations. These include but are not limited to the following; 
1) 3CX server software installation & configuration (Cloud or local server).
2) Physical hardware set-up, installation, troubleshooting and maintenance including servers, Linux appliances, end-user terminals (i.e. IP phones), and specialty hardware.
3) Proper definition of 3CX software parameters within the initial setup via control panel including extensions, phone tree(s), virtual receptionist, video chat, soft phone setup and troubleshooting, and other less frequent areas that new partners may encounter. 
4) Installation of non-routine pieces of hardware including Patton adapters for FX0/FXS installations (i.e. fax machines), private fiber installation & configuration, Public Address system installation and configuration.
5) Setting up redundant network topology for critical fail-over applications. 
6) Proper construction and management of server installations and server room(s) as well as UPS system selection, installation and maintenance. 
7) Premise wiring for beginners as well as other areas of common problems including router configuration, issues with server monitoring, backup, and restoration.
8) Free sage advice for when it just ALL goes wrong AT ONCE!
Our basic support rate for 3CX partners is $95.00/hour,
this will put you on the telephone or in text/video chat with a 3CX Advanced Certified network engineer for up to 60 minutes to discuss one or multiple topics during our normal office hours. There is a one hour minimum charge per Support Encounter.
SPARK Services has been 3CX certified as a Titanium Partner since 2018. Now in 2020, SPARK is the largest 3CX Titanium Partner by volume in the United States.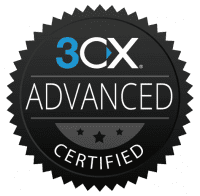 Why should you choose SPARK Services as your 3CX Support Partner?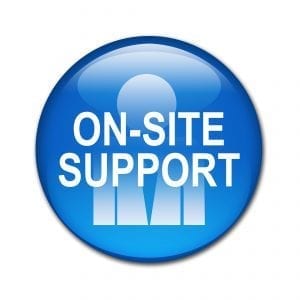 On-Site Support
On-site support is available in the rare situations that we cannot physically talk you through a fix to a problem via either phone or video chat. Our direct on-site services are performed via advance quote only and may involve some deposit or pre-payment to authorize resource deployment.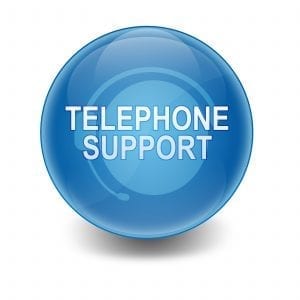 Emergency support
You have a life safety emergency with a customer after our normal business hours, on weekends or on holidays and your customer MUST be brought back to service immediately.
Note – there is a premium upcharge for this service above our normal hourly rates.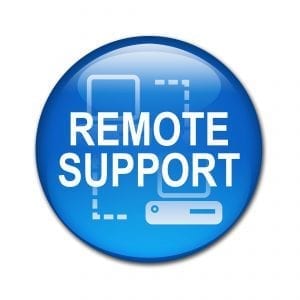 Remote Support
Around 90% of all of our support services can likely be handled via our remote support services.  We utilize a commercial and secure remote access agent to remotely access your system and fix any problems you are having.  This session can even be recorded for your safety and knowledge that we only accessed what we needed to repair your 3CX system.
A) Contact us at 888-223-1094 voice or via help ticket by using this link. Please note if you submit a ticket after hours your request will not be answered until the following business day.  If you have an urgent request see below.
B) Specify that you are calling or contacting us for the Partner Support Program. If after our normal hours and you are requesting emergency support, inform the answering service this is an emergency service request and you need the on-call technician contacted immediately. Do not drop this request into our ticketing system, CALL US VIA TELEPHONE.
C) Leave your contact information along with the best time to call or contact you, preferred method of contact, and a basic "SHORT" synopsis of the trouble you are calling about.
ANY QUESTIONS….
The bottom line & takeaway is that 3CX Partners support other partners and we are here to help as needed. SPARK Services built our business from the ground up, with a firm handshake & commitment to superlative service. We offer the same to you.
Three ways a VoIP Phone System Can Help Your Business
A VoIP business phone system has many benefits over traditional business phone systems.

Easy setup. Less maintenance
Already have high-speed internet? Then your location is likely set up for a VoIP business phone system! No major wiring or hardware integration is normally required, plug and play makes setup a breeze!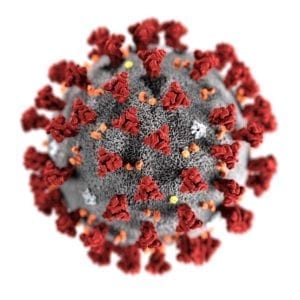 Covid-19 Ready
Many businesses that switched to a VoIP system by 3CX had no problems transitioning from traditional in-office operations into working from home.  Our company in March 2020, successfully converted over 2000 end-users working in a conventional office environment to complete work-at-home in less than a week.  You can even quickly use your cell phone as a remote extension in less than five minute

Easy Scalability
VoIP phone systems can be easily expanded depending on your business needs. Whether your needs are for 4 or 4000 sets, VoIP systems represent your most cost-effective and efficient option.  At SPARK Services we can even send you telephone handsets that are pre-provisioned, set up, and ready to go.  All you or your team needs to do is simply unbox the telephones and plug them in and in a matter of minutes you are up and running.  
How Much Does a VoIP Business Phone System Cost?
Traditional business phone service from phone companies like AT&T and Time Warner Cable can cost business owners over double the annual operation costs to run and maintain. Using a modern VoIP business phone system can reduce your operating costs by 80%!
How? A traditional phone system charges by the minute.
With a VoIP system, the business is charged by the total number of call paths provisioned in the phone system. This creates much more flexible options for a business in terms of budgeting and scalability.
Save up to 80% with a VoIP-Enabled Business Phone System by 3CX
SPARK Services is a certified service provider and Titanium Partner of 3CX, a software-based PBX that works with popular IP Phones, SIP trunks and Gateways.

If you are interested in saving 80% or more off your current business phone bill, or want to learn more about how SPARK Services can improve your bottom line, take the first step now and contact our team today.