SPARK Services is a 3CX Titanium Partner and has been providing VoIP phone systems for businesses since 2014. SPARK offers solutions that can help your business save 80% on their current telephone bills or provide them with the tools to boost productivity and increase profitability through an affordable solution.
What is SIP Calling?
SIP (Session Initiation Protocol) calling is the process of transmitting voice calls over a SIP trunk or a SIP channel, and it works with VoIP systems. SIP calling actually uses VoIP to move your analog call traffic over an internet connection.
How does a SIP call work?
A traditional phone system consists of three parts:
PBX (Private Branch Exchange): your on-premises system that manages your calls
PRI (Primary Rate Interface) lines: lines that connect calls to the PSTN
PSTN (Public Switched Telephone Network): the network that routes calls to their destination
SIP calling eliminates the need for PRI lines. A SIP trunk, a phone line that uses the SIP protocol, is virtually installed over your internet connection. It then uses this internet connection to connect your PBX to the PSTN, bypassing the PRI lines. SIP can use call management features like auto attendants, call forwarding, voicemail, and much more.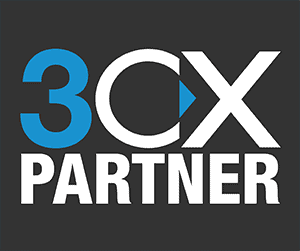 Here are some of the benefits of SIP calling:
SIP allows you to work, remotely
SIP service is the answer to outrageously high phone bills, and SIP trunking can eliminate a wired connection, giving you the freedom to work away from the office. It allows you to do all of your business online.
Save up to 80% with SPARK's VoIP-Enabled Business Phone System by 3CX
SPARK Services has provided VoIP phone systems and services for businesses since 2014, and we have been 3CX-certified as a Titanium Partner since 2018. In just two short years, SPARK is now the largest 3CX Titanium Partner by volume in the United States.
If you are interested in saving 80% or more off your current business phone bill or want to learn more about how SPARK Services can improve your bottom line, take the first step now and contact our team today.