If you run a business with a team of employees, then you've probably utilized a multi-line business phone system before also known as a PBX.
Many business phone systems come with useful features such as call-forwarding and automated attendants. Many of these systems, however, can also come with stigmas of being complicated and expensive to install, maintain, and scale.
Switching to a cloud-based VoIP business phone system can help your business instantly reduce service costs by as much as 80%, enhance reliability, and add greater functionality over a traditional telephone-line-based system.
Save up to 80% with a VoIP-Enabled Business Phone System by 3CX
SPARK Services has been providing businesses with VoIP business phone systems and service since 2014. We've cross-compared and analyzed multiple VoIP systems that are currently available on the market, and have selected 3CX VoIP systems to provide our customers with the best rates and highest reliability.
SPARK Services has been 3CX certified as a Titanium Partner since 2018. Now in 2020, SPARK is the largest 3CX Titanium Partner by volume in the United States.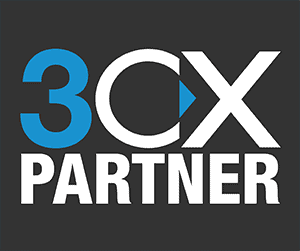 Why should you choose SPARK Services as your 3CX Partner?

Free Support 24/7/365
When you purchase your 3CX license, hardware, and SIP services from SPARK Services you will qualify for 100% free support for the entire life of your account with us here at SPARK Services.  You will always be able to get support for your critical 3CX telephone system.  Our support system is available M-F 9 AM to 6 PM CST.  Outside of our normal support hours you will be greeted by our answering services where you will identify yourself as a telephone customer and then they will dispatch a tech within 20 minutes of your support call

Free Cloud Hosting in our Built-for-VoIP Datacenter
Our state of the art datacenter is managed by Tulsa Data Three and located inside CityPlex towers in Tulsa, Oklahoma.  It is one of the only EF5 rated datacenters in eastern Oklahoma and boasts BGP routing and redundant fiber providers to ensure maximum uptime for your critical VoIP services.  As long as SPARK provides you with your license, hardware, and SIP trunking you get to use our datacenter free of charge!

CRM Compatibility
You can easily integrate caller ID, call journaling, and even recorded calls of inbound and outbound calls with your 3CX system including favorite CRM applications such as SalesForce and Office 365.  
We even have relationships with custom 3CX developers that can make 3CX do anything you want it to do that it does not do out of the box.  If you run a call center then 3CX is the right solutions for you.  
What is VoIP?
Many people have asked the question "What is VoIP, and how will it help my business?"
VoIP stands for Voice Over Internet Protocol. VoIP is technology that can transfer voice calls and messages over the web instead of through a traditional copper wire network.
Skype and Vonage, for instance, are two popular consumer-level VoIP platforms for video and telephony.
VoIP for business phone systems works essentially the same way, but with the expected features of a business PBX phone system such as call forwarding and multi-user conferencing.
Three ways a VoIP Phone System Can Gelp Your Business
A VoIP business phone system has many benefits over traditional business phone systems.

Easy setup. Less maintenance
Already have high-speed internet? Then your location is likely set up for a VoIP business phone system! No major wiring or hardware integration is normally required, plug and play makes setup a breeze!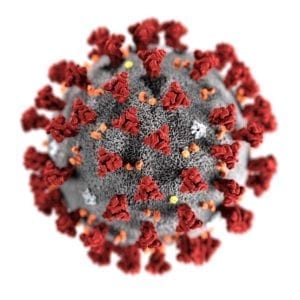 Covid-19 Ready
Many businesses that switched to a VoIP system by 3CX had no problems transitioning from traditional in-office operations into working from home.  Our company in March 2020, successfully converted over 2000 end-users working in a conventional office environment to complete work-at-home in less than a week.  You can even quickly use your cell phone as a remote extension in less than five minute

Easy Scalability
VoIP phone systems can be easily expanded depending on your business needs. Whether your needs are for 4 or 4000 sets, VoIP systems represent your most cost-effective and efficient option.  At SPARK Services we can even send you telephone handsets that are pre-provisioned, set up, and ready to go.  All you or your team needs to do is simply unbox the telephones and plug them in and in a matter of minutes you are up and running.  
How Much Does a VoIP Business Phone System Cost?
Traditional business phone service from phone companies like AT&T and Time Warner Cable can cost business owners over double the annual operation costs to run and maintain. Using a modern VoIP business phone system can reduce your operating costs by 80%!
How? A traditional phone system charges by the minute.
With a VoIP system, the business is charged by the total number of call paths provisioned in the phone system. This creates much more flexible options for a business in terms of budgeting and scalability.
Save up to 80% with a VoIP-Enabled Business Phone System by 3CX
SPARK Services is a certified service provider and Titanium Partner of 3CX, a software-based PBX that works with popular IP Phones, SIP trunks and Gateways.

If you are interested in saving 80% or more off your current business phone bill, or want to learn more about how SPARK Services can improve your bottom line, take the first step now and contact our team today.